Care & Conservation of Indigenous Collections Workshop

Announcing National Endowment for the Humanities Preservation of Indigenous Collections: Regional Workshops
Two regional workshops will be offered in-person April 2023 and 2024, cost-free to all participants! The first will take place in Salamanca, New York and the second in Santa Rosa, California. These workshops are available to those seeking opportunities for professional development outside of a graduate program. Ideal participants are currently, or plan to become caretakers of American Indian cultural materials, either in cultural centers or museums. Transportation, accommodation, and per diem will be included with the workshop, and materials will be available on-site.  These workshops are intended to teach practical skills, impart confidence in decision-making, and help build professional and community networks. Our two instructors will demonstrate collections care and conservation skills such as:
condition reporting
building custom storage boxes
removing/adding accession numbers
pest management
mold remediation
cleaning collections items
…and more!
The specific topics of the workshop will be tailored to the selected participants, focusing on addressing the needs and interests of the participants' own collections.
Note: An additional background check will be conducted by the host institution for those accepted.
–
Spring 2023 Workshop | April 17-19, 2023
We welcome applications for our Spring 2023 in-person workshop on Preservation of Indigenous Cultural Collections, generously funded by the National Endowment for the Humanities. The workshop will be hosted at the Seneca-Iroquois National Museum, April 17-19 2023, with travel the day prior. Participation includes flights and/or mileage, four nights at Seneca Allegheny Resort & Casino or another locally owned hotel, plus a per diem for meals. Workshop materials will be available on-site.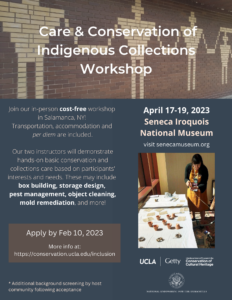 Instructors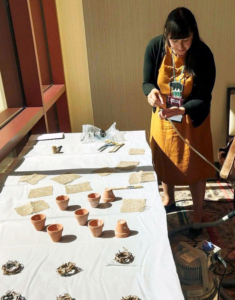 Nicole Passerotti is a conservator with over ten years of museum experience including work with the Seneca-Iroquois National Museum, the Smithsonian National Museum of the American Indian, and the Field Museum's Native North American Collection. She has experience teaching collection care classes and workshops through UCLA Extension and the Association of Tribal Archives, Libraries, and Museums. Nicole is a member of the Seneca Nation, Bear Clan.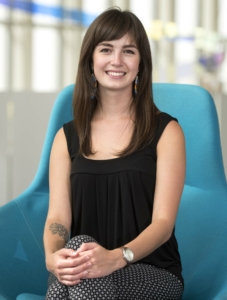 Michelle Brownlee (Turtle Mountain Ojibwe) is the Collections Manager for the Field Museum's Native North American Ethnographic and Archaeological Collections. In addition to this work, Michelle is an elected member of the Field Museum's Diversity, Equity, Access, and Inclusion Staff Council. Prior to joining the Field Museum's Collections Management team, Michelle received her B.A. in Anthropology and Native American and Indigenous Studies with a minor in Biology from the University of Minnesota, Morris.
Host Institution
The Sen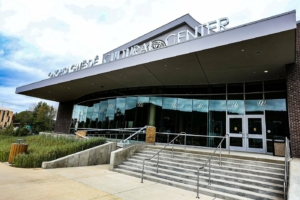 eca-Iroquois National Museum is housed inside the Onöhsagwë:de' Cultural Center on the Seneca Nation. The museum was established in 1977 to preserve and conserve Seneca culture, history, and material culture. Since 1977 the museum has grown into a regional institution in where they now work with the larger Seneca community, other Haudenosaunee communities, and institutions, repositories, and museums from around the world. Their collection houses over 100,000 objects. These objects range from over 10,000 years to contemporary art. The cultural center opened in 2019 and serves as the face of the Nation. They host a number of language and culture-based classes, speaker events, exhibits, and cultural sensitivity workshops. The SINM has a conservation lab, two classrooms with sinks, a kitchen, and an outdoor gathering space. There is a hotel across the street, eateries nearby, and they are served by the Buffalo Airport.
How to Apply:
Applications are due by Feb 10, 2023 at the latest. Please send questions and the following application materials to preservation-courses@ioa.ucla.edu: