Faculty Advisory Committee
The Faculty Advisory Committee (FAC) oversees all curricular affairs relating to the Interdepartmental Program in the Conservation of Cultural Heritage.  The committee members serve an annual renewable term and meet at least annually to discuss and vote on any changes to courses offered by the program, degree requirements and educational policy.  In addition, the FAC makes recommendations as to the budget and planning aspects of the program.
Kara Cooney, (Chair, Advisory Committee) Chair, Near Eastern Languages & Cultures; Professor of Ancient Egyption Art & Architecture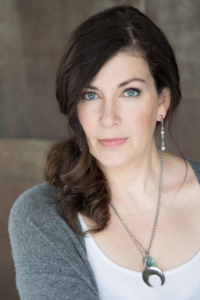 Kathlyn (Kara) Cooney is a professor of Egyptian Art and Architecture and Chair of the Department of Near Eastern Languages and Cultures at UCLA. Cooney's research in coffin reuse, primarily focusing on the 21st Dynasty, is ongoing. Her research investigates the socioeconomic and political turmoil that have plagued the period, ultimately affecting funerary and burial practices in ancient Egypt. This project has taken her around the world over the span of five to six years to study and document more than 300 coffins in collections around the world, including Cairo, London, Paris, Berlin, and Vatican City. Her first trade book, The Woman Who Would Be King: Hatshepsut's Rise to Power in Ancient Egypt is an illuminating biography of its least well-known female king and was published in 2014 by Crown Publishing Group. Her latest book, When Women Ruled the World: Six Queens of Egypt, was published in 2018 by National Geographic Press.
Johanna Drucker, Distinguished Professor, Information Studies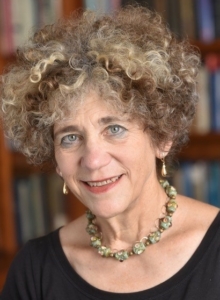 Johanna Drucker is Distinguished Professor and Breslauer Professor in the Department of Information Studies at UCLA. She is internationally known for her work in the history of graphic design, typography, experimental poetry, fine art, and digital humanities. Drucker is also known for her artist's books which were the subject of a travelling retrospective, Druckworks: 40 years of books and projects, in 2012-2014. In 2014 she was elected to the American Academy of Arts and Sciences. A collection of her essays, What Is? (Cuneiform Press) was published in 2013 and Graphesis: Visual Forms of Knowledge Production (Harvard University Press) appeared in 2014. Digital_Humanities, with Anne Burdick, Peter Lunenfeld, Todd Presner, and Jeffrey Schnapp, (MIT Press) was published in 2012. Recent work includes Diagrammatic Writing (Onomatopée, 2014), Fabulas Feminae (Litmus Press, 2015), The General Theory of Social Relativity, (The Elephants, 2018), and Downdrift: An Eco-fiction (Three Rooms Press, 2018). Her new titles include Visualization and Interpretation (MIT Press, 2020), and Iliazd: Meta-Biography of a Modernist (Johns Hopkins University Press 2020), with Digital Humanities: An introduction to Digital Methods due from Routledge Spring 2021.
Justin Dunnavant, Assistant Professor, Department of Anthropology
Justin Dunnavant is an Assistant Professor in the Department of Anthropology at UCLA. He holds a BA in History and Anthropology from Howard University and an MA and Ph.D. from the University of Florida. While his former research interrogated the history and representation of minority groups in southern Ethiopia, his current work in the US Virgin Islands investigates the relationship between ecology and enslavement in the former Danish West Indies. Justin has conducted archaeological research in US Virgin Islands, Belize, Jamaica, Ethiopia, Tanzania, Mozambique, and The Gambia. In addition to his archaeological research, Justin is co-founder and President of the Society of Black Archaeologists, an AAUS Scientific SCUBA Diver, and consults for the Smithsonian's National Museum of African American History and Culture. In 2021, he was inducted into The Explorers Club as one of "Fifty People Changing the World that You Need Know About" and selected as a National Geographics Emerging Explorer. His research has been featured on Netflix's "Explained," Hulu's "Your Attention Please" and in print in American Archaeology and Science Magazine.
Pirouz Kavehpour, Professor, Mechanical & Aerospace Engineering, Bioengineering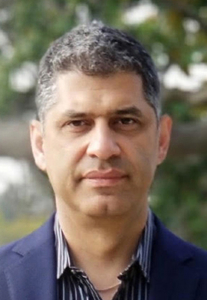 Pirouz Kavehpour is a Professor in the UCLA Department of Mechanical and Aerospace Engineering. He received his Ph.D. in Mechanical Engineering from MIT in 2003. His research addresses various aspects of microfluidics and biofluidics, biofuel cells, cardiovascular flow, complex fluids, interfacial physics, micro-tribology, non-isothermal flows, drug delivery systems, and artificial organs. He serves as the Faculty Director of the University of California Leadership Excellence through Advanced DegreeS (UC LEADS) program, a two-year capstone program that offers resources and research opportunities for first generation and minority science and engineering students. He was awarded the L. E. Scriven Young Investigator Award in 2010.
Michael Osman, Associate Professor, Architecture & Urban Design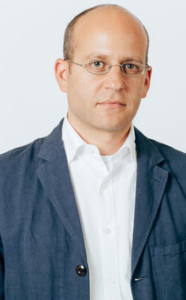 Michael Osman's research in architectural history focuses on the 19th and 20th centuries, with a particular emphasis on buildings and cities in the United States. He seeks connections between the infrastructure that undergirds the processes of modernization and the historiography of modernist architecture. The topics of his writing include: the influence of ecological science on theories of city growth, early instruments for remote sensing, and the architectural profession's relation to modern construction processes. Osman is the author of Modernism's Visible Hand: Architecture and Regulation in America (University of Minnesota Press, 2018), a book on the role buildings have played in developing systems for environmental and economic regulation. He also works on critical problems in modernism's historiography such as his examination of Reyner Banham's use of the term "ecology," an analysis of the metaphysical aspirations latent in twentieth-century writings on concrete, and a forthcoming co-edited volume on the uses of evidence and narrative in architectural history. Osman is one of the founding members of Aggregate: The Architectural History Collaborative, a platform for exploring new methods in architectural history. He co-curated a portion of the exhibition "Frank Lloyd Wright at 150: Unpacking the Archive" at the Museum of Modern Art. His research has been supported by fellowships from the University of California Humanities Research Institute, the National Science Foundation and the Fulbright Program. He currently directs the Department's MA and PhD programs.
Rahim Shayegan, Professor, Near Eastern Languages and Cultures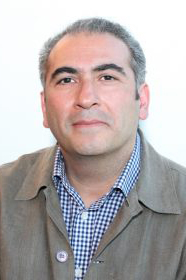 Rahim Shayegan is the Jahangir and Eleanor Amuzegar Professor of Iranian, and director of Pourdavoud Center for the Study of the Iranian World. He completed his BA at the University of Cologne, Germany, and obtained his MA from the University of Sorbonne in Paris, followed by doctoral work at the University of Göttingen. He received his PhD from Harvard University, Department of Near Eastern Languages and Civilizations, and was a Junior Fellow at the Harvard Society of Fellows, before joining the NELC faculty at UCLA. He has been the recipient of number of awards, including a Guggenheim Fellowship (2013–14).   He has authored and co-edited several books, among them Arsacids and Sasanians: Political Ideology in Post-Hellenistic and Late Antique Persia (Cambridge UP, 2011); Aspects of History and Epic in Ancient Iran (Center for Hellenic Studies—Harvard UP, 2012); The Talmud in Its Iranian Context (co-editor, Tübingen: Mohr Siebeck, 2010); Persia beyond the Oxus (guest editor, Bulletin of the Asia Institute, 2012); and Cyrus the Great: Life and Lore (2019 – Harvard University Press). He is currently working on a number of edited volumes on the Achaemenid and Sasanian empires, among them the forthcoming volume Companion to the Sasanian Empire (Wiley-Blackwell). In addition, he is preparing a new critical edition and translation of the Sasanian royal and private inscriptions, as well as a multivolume study on the History of the Sasanian Empire (third to seventh century CE) for Cambridge University Press.
Lothar von Falkenhausen, Professor, Art History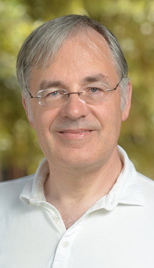 Lothar von Falkenhausen is Professor of Chinese Archaeology and Art History at UCLA, where he has taught since 1993. He was educated at Bonn University, Peking University, Kyoto University, and Harvard University, and received his PhD in anthropology from Harvard in 1988. His research concerns the archaeology of the Chinese Bronze Age, focusing on large interdisciplinary and historical issues on which archaeological materials can provide significant new information. He has published copiously on musical instruments, including a book, Suspended Music: Chime Bells in the Culture of Bronze Age China (1993); Chinese bronzes and their inscriptions; Chinese ritual; regional cultures; trans-Asiatic contacts; the history of archaeology in East Asia; and method and theory in East Asian archaeology. His Chinese Society in the Age of Confucius (1000-250 BC): The Archaeological Evidence (2006) received the Society for American Archaeology Book Award. Falkenhausen was co-Principal Investigator of an international archaeological project on ancient salt production in the Yangzi River basin (1999-2004) and is presently serving as Instructor of Record of the International Archaeological Field School at Yangguanzhai (2010-). He serves on the Scientific Council of the French School of Far Eastern Studies and on President Obama's Cultural Property Advisory Committee. He is a Member of the German Archaeological Institute; a Honorary Research Fellow of the Shaanxi Archaeological Academy; a Honorary Professor of Zhejiang University; and a Fellow of the American Academy of Arts and Sciences and of the American Philosophical Society.