Sreekumar Menon
Paintings Conservator, (Partner) Art Conservation Solutions
Wall paintings in Ladakh, the earliest specimens of which date from the eleventh century, mirror the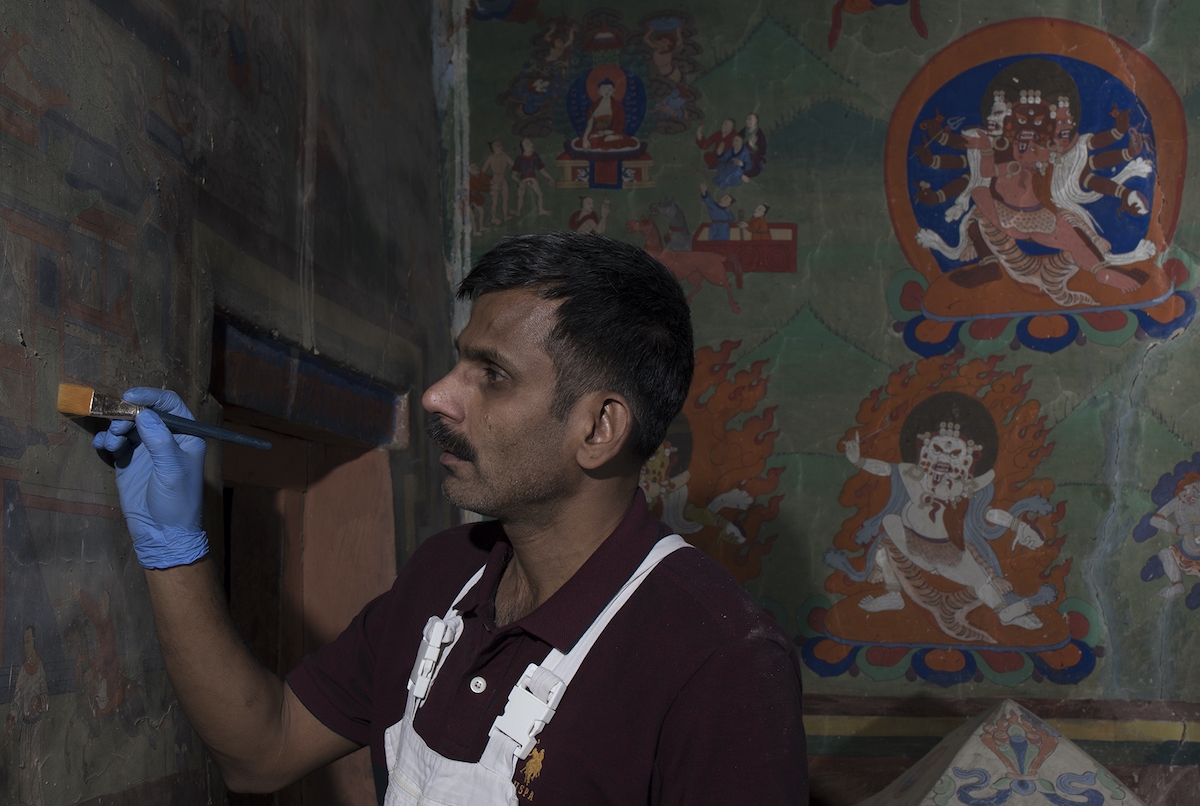 development of Buddhism and Buddhist Art in the region.The materials and technique of these paintings,and their iconographic schemes, are complex and have transformed overtime. Many of these paintings have undergone damages due to various intrinsic and or extrinsic factors. Their conservation is a challenge, especially when they are housed in structures that are still being used by the religious community. A wholistic study of these paintings is vital to better-understand their original technologies, and prevent the inadvertent loss of original materials during conservation interventions.
This talk intends to discuss the painting technique of the early period wall paintings of Ladakh, their significance, and ethical issues involved while dealing with their conservation.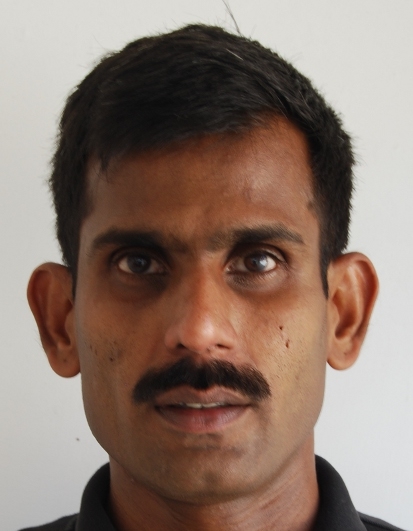 Sreekumar Menon is a paintings conservator based in India. He did his Master's in art conservation from the National Museum Institute, New Delhi before undertaking internships in paintings conservation at the Indian National Trust for Art and Cultural Heritage(INTACH), New Delhi, Hamilton Kerr Institute, Cambridge and Stichting Restauratie Atelier Limburg(SRAL), The Netherlands. He is currently his completing PhD at the Courtauld Institute of Art, London.
As a partner inthe firm Art Conservation Solutions, Sreekumar has managed and executed various conservation projects in India. He also worked with the Courtauld Institute of Art in wall painting conservation projects in India and Bhutanand has been a programme manager of the Leon Levy Foundation Centre for Conservation Studies at Nagaur, India from 2015-2019.
Sreekumar is a fellow of the International Institute for Conservation of Historic and Artistic Works (IIC)and a guest lecturer to leading conservation programmes in India.